A customer recently came into our Philidelphia shop with a booting issue on their Macbook Pro 13″ A2289. This 2020 model MacBook Pro is generally one of the better models with few issues. In this case, the device appeared to be in good overall condition, but was booting up to a blank screen. While the computer was turning on and would work properly connected to an external monitor, the internal screen showed absolutely no signs of life.
During check-in we gave the client the initial diagnosis that the screen was damaged. We thought this was the issue because the clutch cover along the bottom of the screen was cracked. Having the screen be black when booting is common if there is a crack somewhere on the screen. Often times if the clutch cover is damaged, the LCD panel portion that is just under that clutch cover is also cracked, causing a black screen.
However, we soon found out that the issue was much more complicated than just a damaged screen. After replacing the screen, the same symptoms persisted. With further diagnosis we realized that the backlight line was shorted to ground. The next step was to find and clear the short on the logic board.
We used a range of tools during this logic board repair, including a Hakko Soldering Iron, a Quick 867dw Hot Air Station, our Fluke Multimeter, a DC Power Supply, and our new Seek Thermal Camera. Logic board repair is usually pretty involved, but the basic steps were as follows:
Remove the bottom cover and disconnect all power including the battery.
Probe the backlight line with the multimeter in diode mode to identify the shorted capacitor.
With the help of our thermal camera and DC power supply, we located shorted capacitor
Using our Quick Hot Air station we removed and replaced the shorted capacitor with a new one.
After reassembling the computer, we tested the computer and found it to be fully working.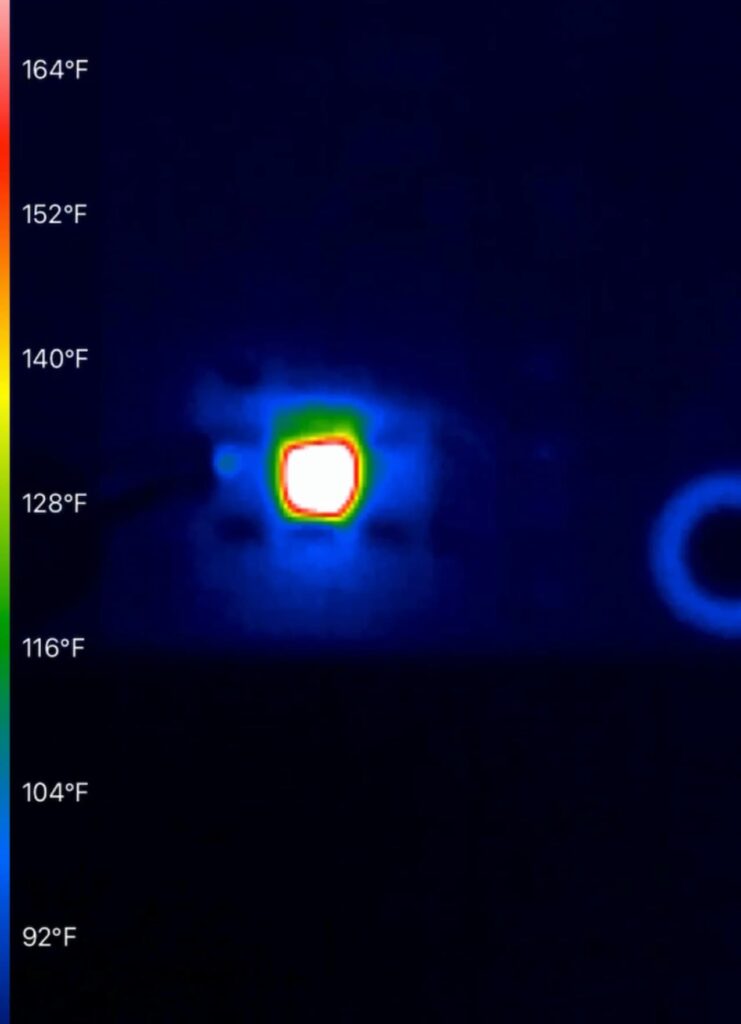 This was a tricky repair, and we were initially fooled into thinking it was just a simple screen issue. But, in the end, we were able to fix the problem at a discounted rate and the customer was very happy. The quoted turnaround time for this repair was 3-4 business days, which is pretty usual for a board repair situation at our shop.
This case was a reminder that not all issues with technology are straightforward and sometimes require a little extra detective work to fix. Our expert repair team is always up for the challenge and dedicated to providing the best repair solutions for our customers.
If you are in Philidelphia and have a Mac that needs help, just stop by for our free diagnosis! If you live to far away to come by, you can use our mail-in repair service to send your computer in for repair. We fix computers from all over the USA.