A local customer heard about our services on Instagram and brought in their iPad Pro 12.9″ (Gen 1) to our Philadelphia shop. They asked for us to take a look at a touch issue they were having. They let us know that the device had previously been repaired and the touch had stopped working during that repair.
The customer described the symptoms as the iPad touch screen no longer responding at all. After a thorough diagnosis, we found that the "Touch Filter" on the iPads logic board was damaged and needed to be replaced. The touch line was open and not functioning. You can see the area with the damage in the pictures below.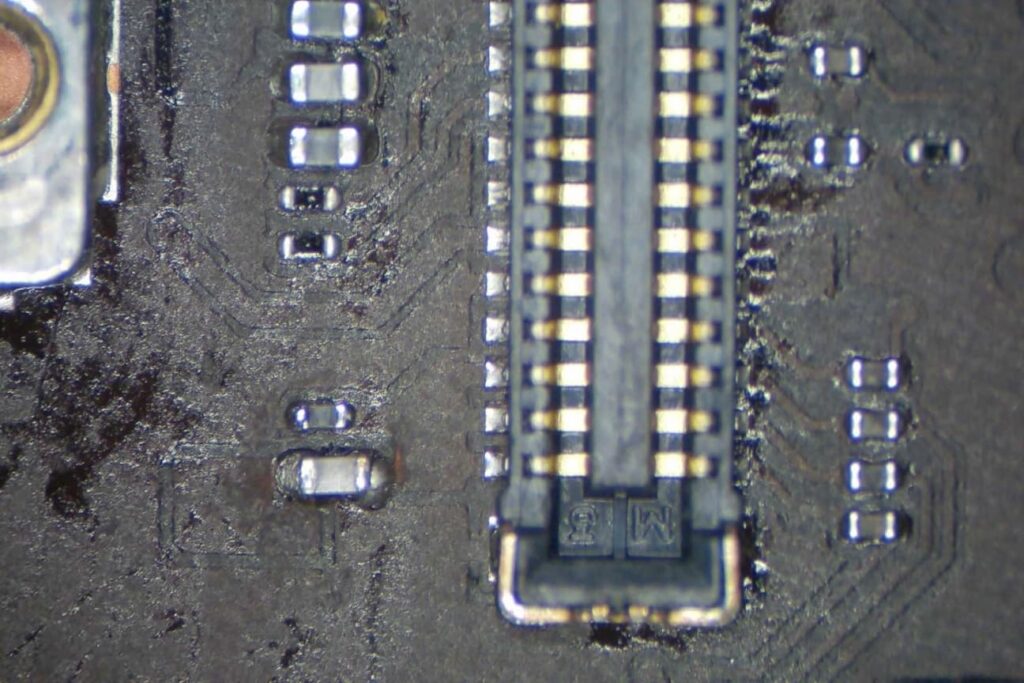 This is actually a really common repair error made on this model iPad Pro. The touch filter can easily be damaged, even by experienced technicians, so we don't like to point fingers for this particular hiccup. However, it's important to always be careful and cautious when handling electronic devices to prevent such damage from occurring.
The quoted turnaround time for the repair was 2-3 days. The parts used during the repair were a 120 ohm 450mA 0201 touch filter.
The basic steps for the repair included inspecting the logic board for issues near the display FPC connector, which is where there is typically clear burn marks from crossing pins. We then removed, cleaned and replaced the damaged touch filter before reinstalling the screen.
This repair scenario serves as a reminder that even experienced technicians can make mistakes and that the importance of being careful and cautious when handling electronic devices cannot be overstated. We were able to quickly diagnose and repair the issue and get the device back to the customer quickly.
If you have an issue with your iPad, we would be happy to help! Our Philadelphia based shop offers iPad repairs locally with no appointment necessary. We also offer Nationwide iPad repair through our iPad mail-in repair service. Just contact us with any questions, or fill out our mail-in form to start a repair.