In today's digital age, it's not uncommon for people to rely heavily on their mobile devices, especially tablets like the iPad. From replying to work emails to staying in touch with friends and family our tablets have become essential tools that we rely on. But what happens when something goes wrong? It can be frustrating, stressful, and even panic-inducing. But do not worry, we can help you get your iPad back to working condition quickly.
In this particular case, the customer heard about us through Instagram. While we offer our iPad repair services nationwide with our Mail-in program, they were just down the road so they drove over to our repair shop to drop-off quickly.
The iPad had some pretty major screen and frame damage. As you can see in the pictures below, the frame itself was bent and the glass and LCD were both broken. All this damage left the iPad in an unusable state.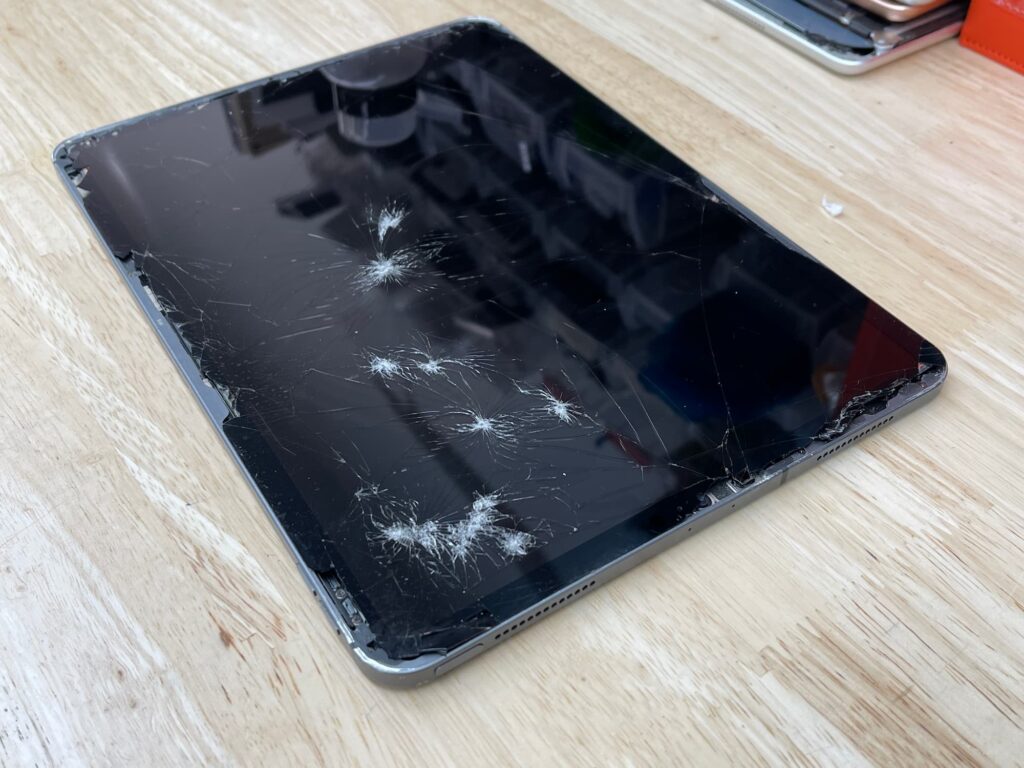 Upon diagnosis, our team determined that replacing the screen and fixing the frame would get the iPad working fully again. However, the bent frame made the repair more difficult than a standard screen repair, as it's difficult to reshape the aluminum. Our team is experienced and skilled in handling these types of repairs, so we were confident we could get the frame reshaped properly.
We quoted a turnaround time for this repair of 2-3 days. The basic steps for the repair involved removing the damaged screen, removing the Face ID sensor flex from the damaged screen, cleaning and reshaping the frame, installing Face ID sensors onto the new replacement screen, testing all the functions, and finally installing the new screen.
The repair went quite well. The iPad was 100% functional and looked like new again. The client was very pleased to have a working iPad again and we were glad to have been able to help.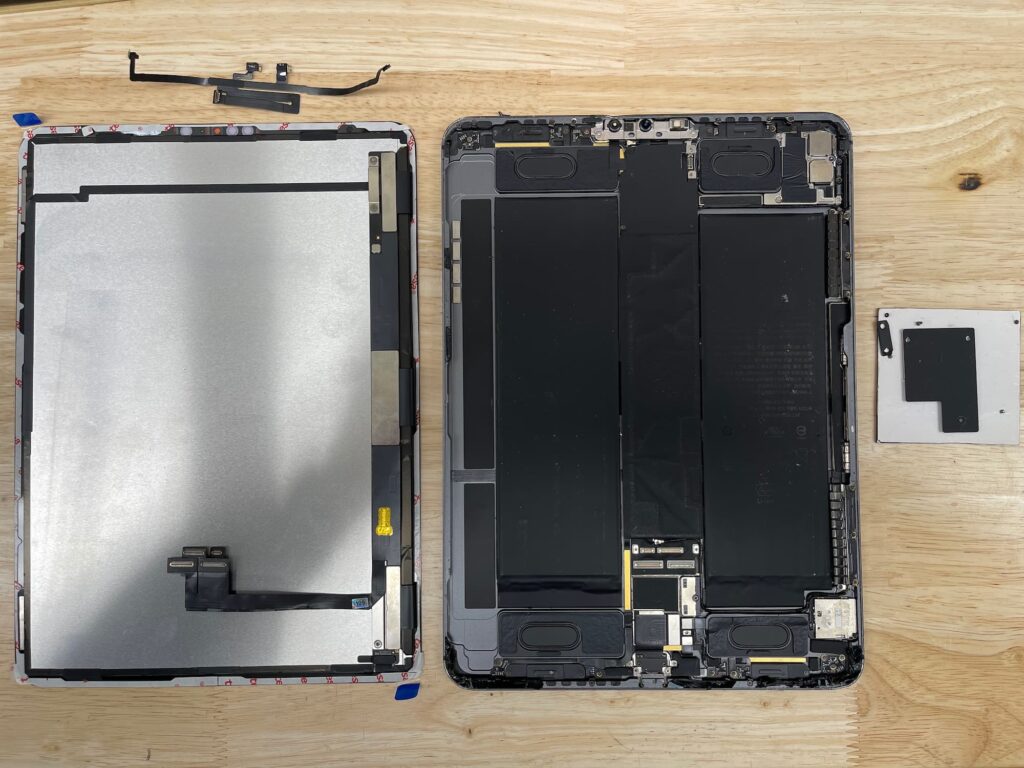 This is just one example of the many types of repairs that we handle on a daily basis. Whether it's a broken screen, water damage, or any other issue, our team is dedicated to providing quick and efficient repairs to get your iPad Pro back in your hands as soon as possible.
If you are outside the Philadelphia area and would like to ship your iPad in for repair, our Mail-in repair service makes it easy! Just start by filling out our quote form and we will get back to you with more details.