Have you ever experienced the heart-sinking feeling of opening your beloved Macbook and the screen completely shattered? That's exactly what happened to one of our customers recently, who brought their 2020 Macbook Air M1 for repair after a flight back from Europe. The screen was completely destroyed, with lines and discoloration, a clear indication that the LCD panel was cracked. Even the clutch cover along the bottom of the screen was cracked.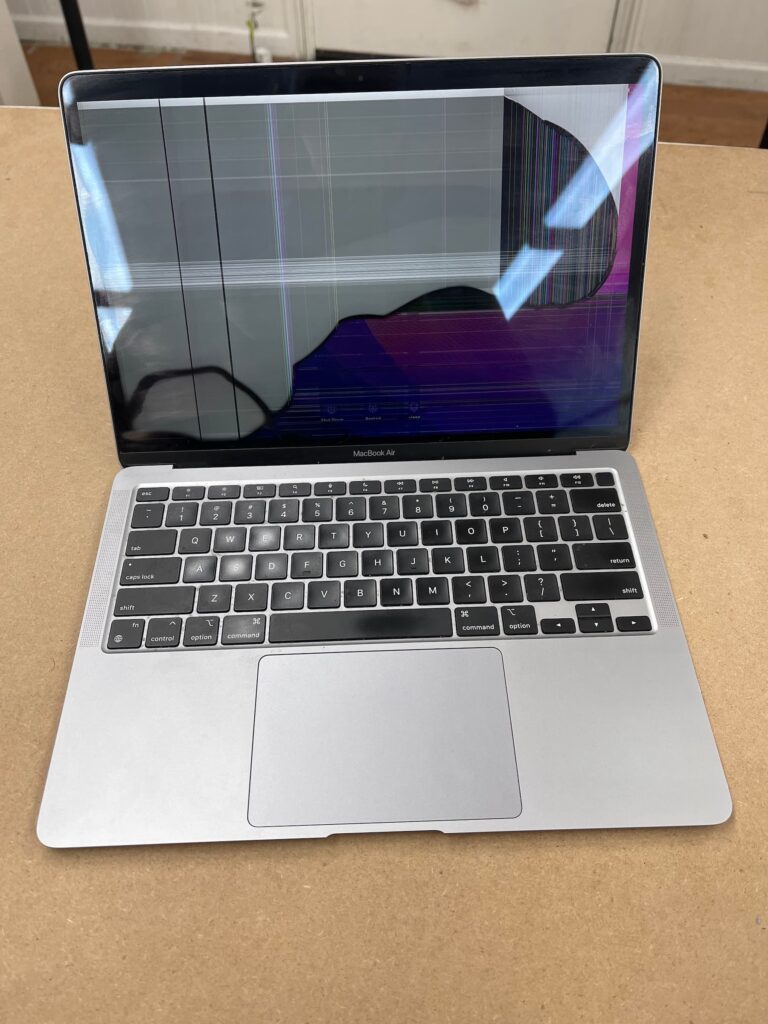 We see a lot of cracked screens on Macs, and one of the most common models is this A2337 2020 MacBook Air. We are not sure exactly why this particular model seems to fall victim to cracks so easily, but we can say we get a lot of them! We are now experts at replacing just the LCD panel in this model computer.
The repair process is fairly straightforward. We fully disassemble the Mac, remove the display assembly from the top case/palm rest, and heat up the screen to disassemble it piece by piece to remove the damaged LCD. This disassembly of the display sounds easy, but it is very involved. There are not a lot of shops that offer LCD only repair on this model because of how difficult this disassembly process is.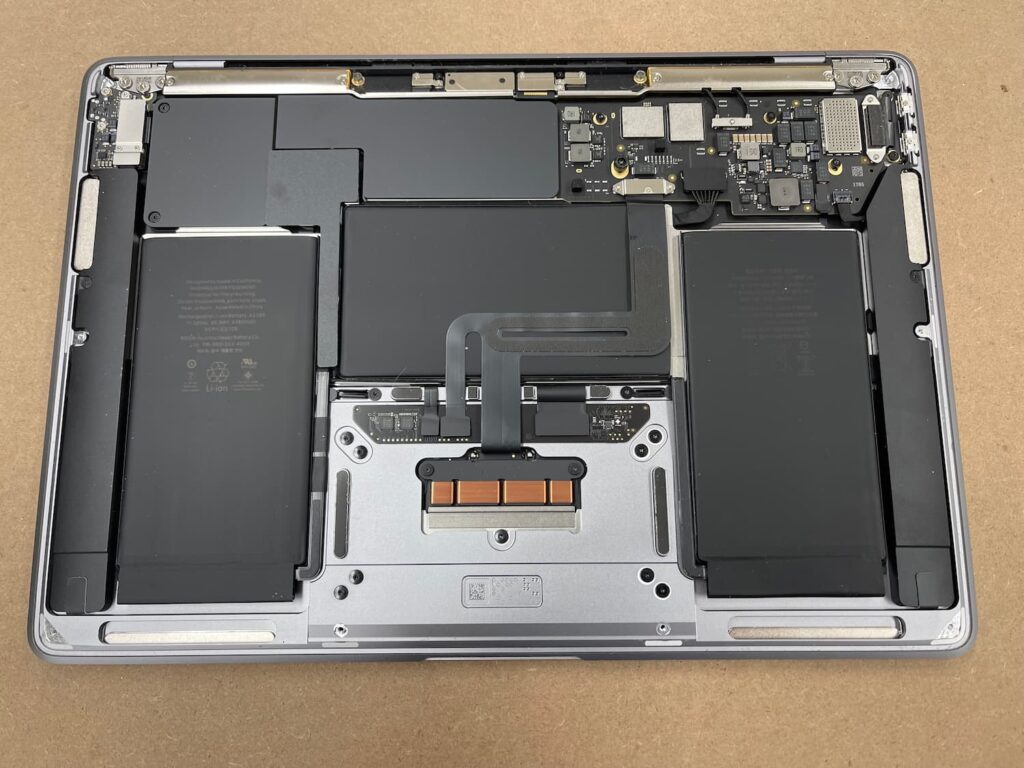 Once the display assembly is prepped to receive the new replacement LCD (which includes applying new adhesive and cleaning all the dust off the diffuser sheets), we place the new LCD panel in to test it. Once tested, the new LCD panel is installed for good into the display assembly and we start the process of putting everything back together.
Once the computer is completely reassembled, we do a final test for full functionality and let the customer know it is ready for pickup! The turnaround time for the repair was quoted at 2-3 business days, and the parts used during the repair were a replacement LCD for the A2337 model, and a clutch cover to replace the cracked one.
If you ever find yourself in a situation with a damaged Macbook, bring it to a trusted repair shop for a diagnosis. In this case, the customer heard about us through a Google search and was pleased with the quick and efficient repair process. Don't let a shattered screen bring you down – get your Macbook repaired today!
If you aren't nearby, we offer a mail-in repair service. You can mail your device in for repair and we will mail it back to you when completed.