We offer repair services for the Samsung Galaxy devices in our shop in Philadelphia as well as nationwide through our mail-in service… so we see our fair share of cracked and broken screens. Recently, a local customer came to us with a damaged lens on their Samsung Galaxy S21 Ultra. They had found us through Google and decided to bring their device to us for repair. They reported that they had dropped their phone, resulting in a crack in the lens glass.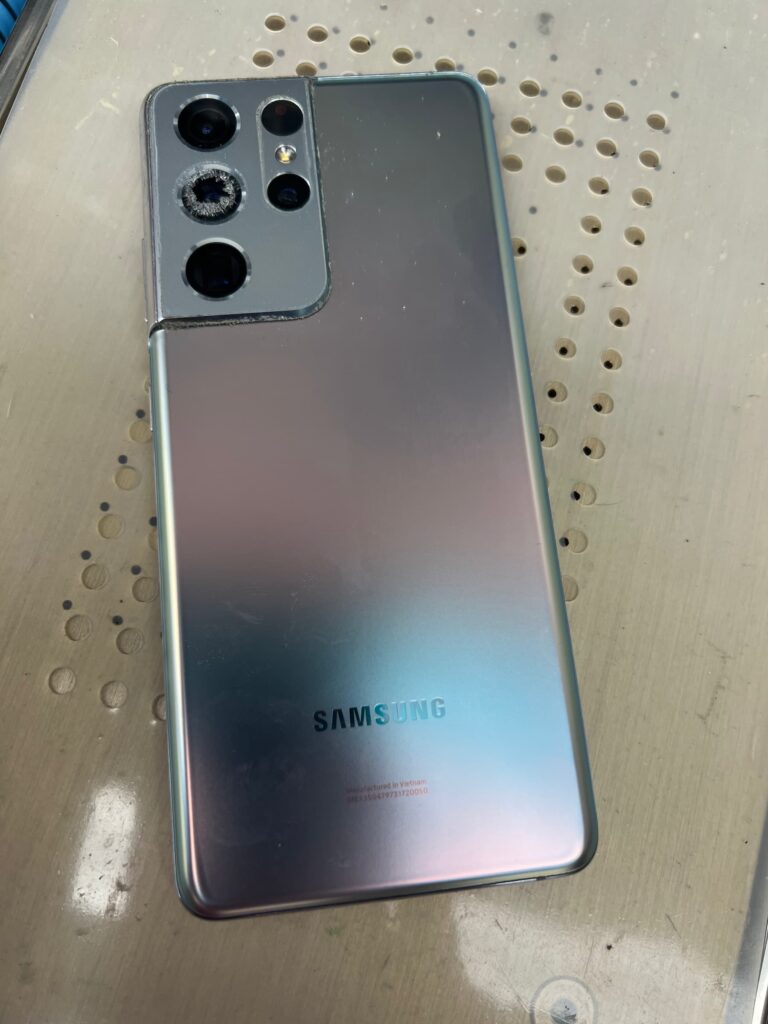 Upon receiving the phone, we quickly assessed the damage and confirmed that only the lens needed to be replaced. Fortunately, there was nothing else wrong with the device. Sometimes we will see an issue like this where the back of the device is cracked as well as the lens. We quoted the customer a turnaround time of one hour and got to work on repairing the device right away.
To start the repair, we heated the device on a heat plate, which helps to soften the adhesive holding the back glass in place. Once the device was fully heated, we carefully removed the back glass and separated the damaged lens assembly from the back glass panel. We then installed a new replacement S21 Ultra lens assembly and reinstalled the back glass onto the phone. This is a standard repair that we perform on a regular basis, and we were able to complete it with ease.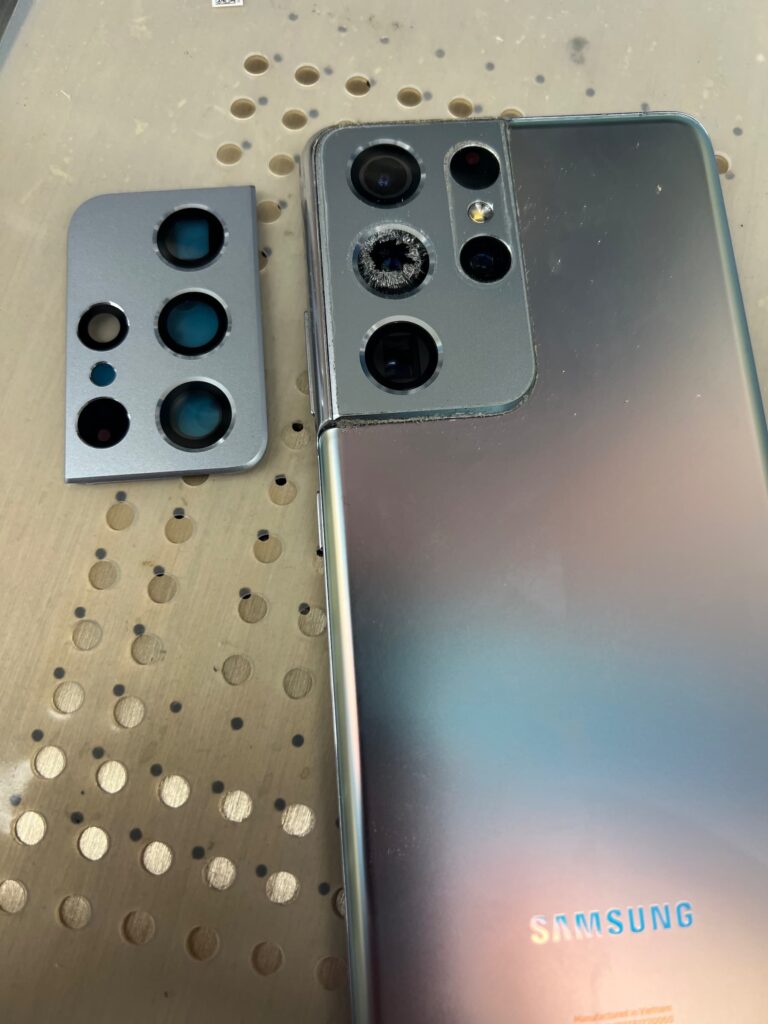 After completing the repair, we tested the device to ensure that everything was working as it should. We confirmed that the lens was working properly and the photos looked great We returned the device to the customer in just one hour, and they were very satisfied with the results.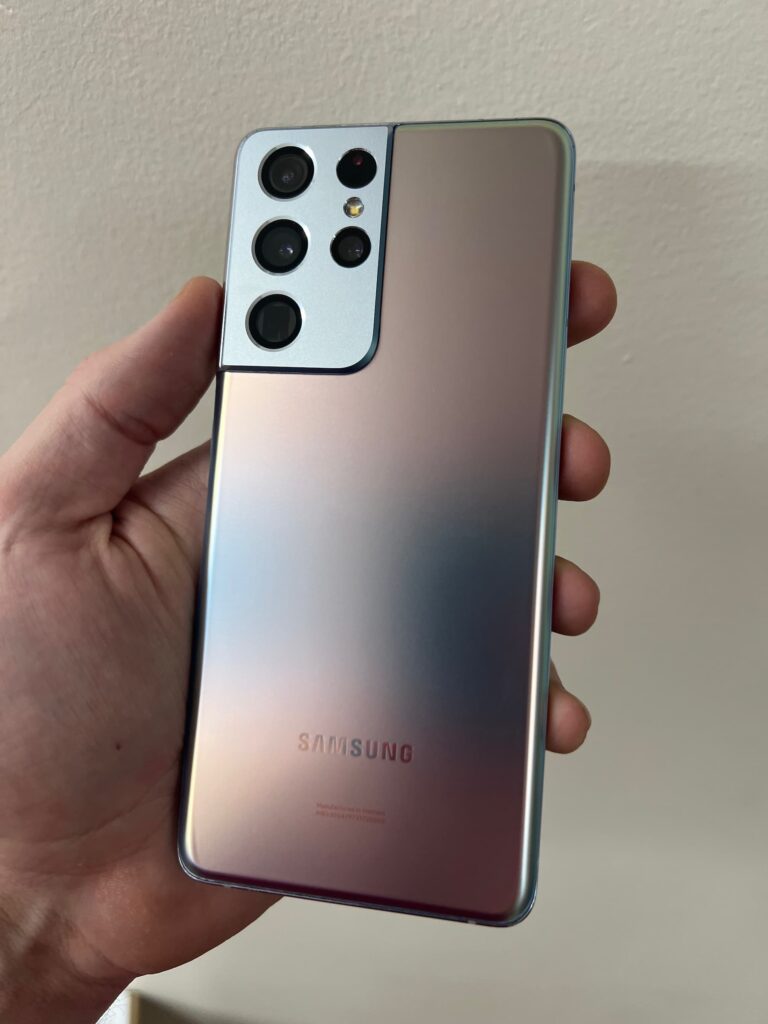 We pride ourselves on our ability to perform standard repairs quickly and efficiently, and we are always happy to help our customers get their devices back to working order. Please come by our shop in Philadelphia for local service, or utilize our mail-in repair service if you are out of the area. We look forward to helping you with your Samsung Galaxy repair.