This M2 MacBook Pro came in with a cracked LCD panel that needed to be replaced. The customer had fallen asleep with the computer in their lap, and when they got up quickly they forgot it was there and it fell on the ground. As you can see in the picture below, a small crack started toward the middle of the screen and spread downwards. The image is of the LCD panel already removed from the laptop, allowing the crack to be clearly seen.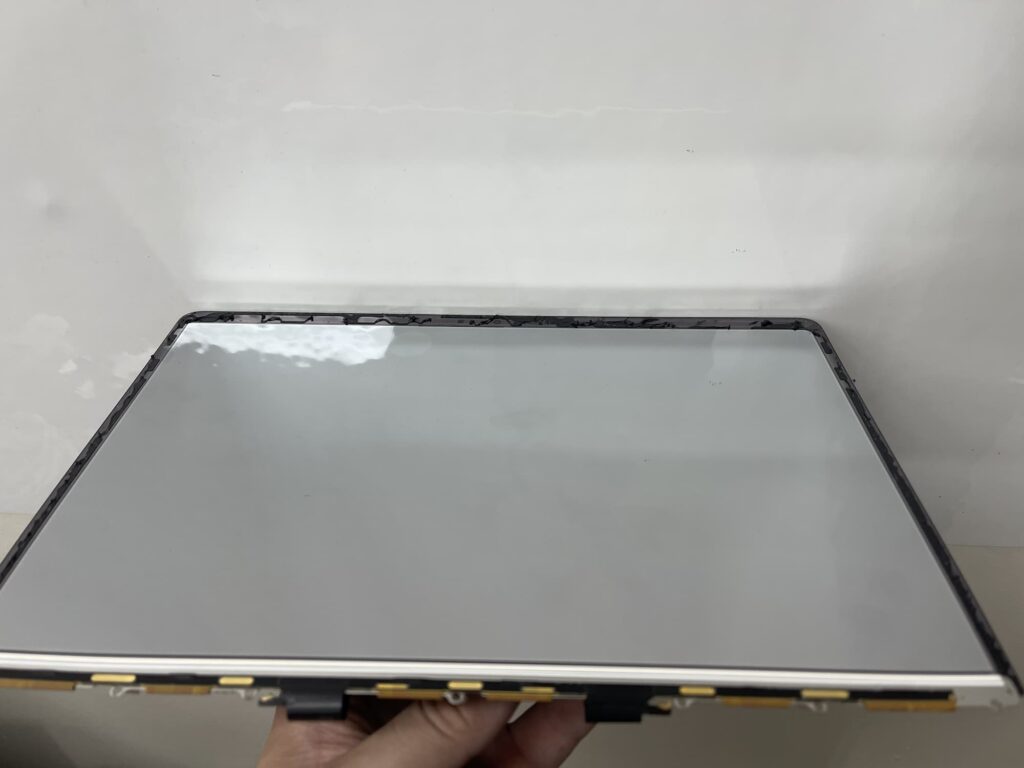 We did not have the LCD panel in stock for this model yet, but we were able to get it ordered and installed within about 4 days of drop-off. The cost for this 13″ M2 screen repair is currently $399.
The repair process for these LCD replacements is difficult and involved. There are not many shops that offer this repair, so we offer it in Philidelphia as well as nationwide through our mail-in service. We have replaced hundreds of LCD panels and are experts in the procedure.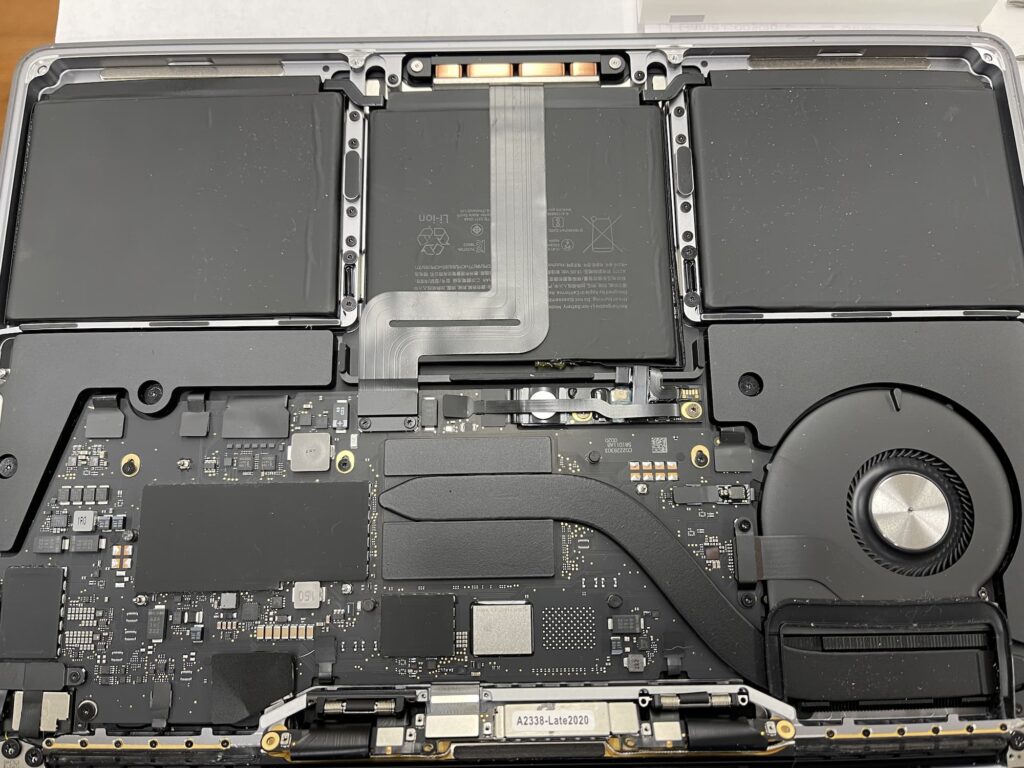 Once we removed the cracked LCD panel we installed the new one and reassembled the computer for pickup. This customer was very pleased to have their computer working again and to have saved hundreds on the repair.