This A2270 iPad came to us for glass replacement from a client right here in Philidelphia. We do not require appointments, so they just came by when it was convenient for them and dropped the iPad off for repair.
As you can see the glass was cracked on the right and left of the screen, with the crack extending all the way to the top of the display. The LCD panel under the glass was working perfectly. This means while the image isn't distorted, the glass over the top is cracked. All that is needed when your iPad looks like this is an iPad glass replacement service.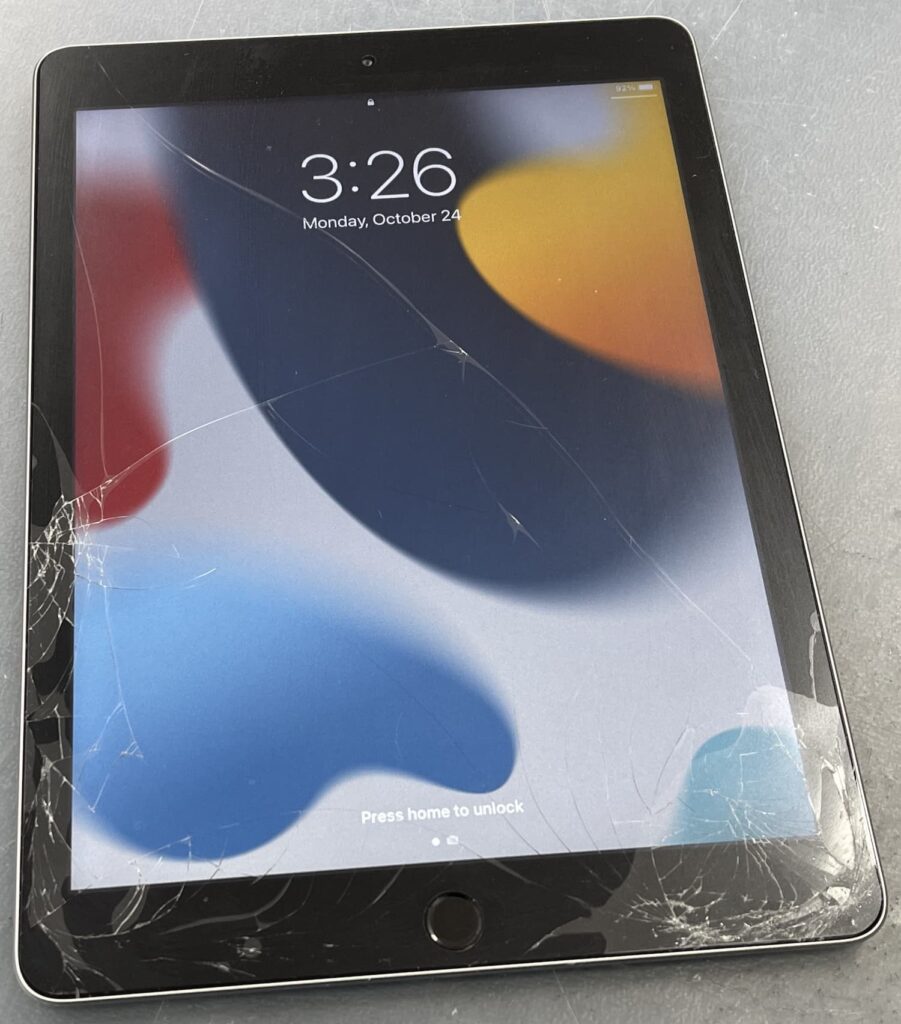 Philidelphia iPad Repair Service
Cracked glass is the main issue we see on iPads brought in for repair. We offer iPad screen repair services for the A2270 as well as all other iPads right here at our shop in Philadelphia. We also our repair services Nationwide via our Mail-in repair service. If you live further away and need an iPad repaired, just fill out our quick mail-in form and we will get back to you with a quote and instructions for mailing your device in for repair.
Our iPad glass replacement service is fast and affordable. As you can see in the pictures below, this iPad looks as good as new once we completed the glass install. We have completed thousands of these iPad repairs, so we have them down to a science.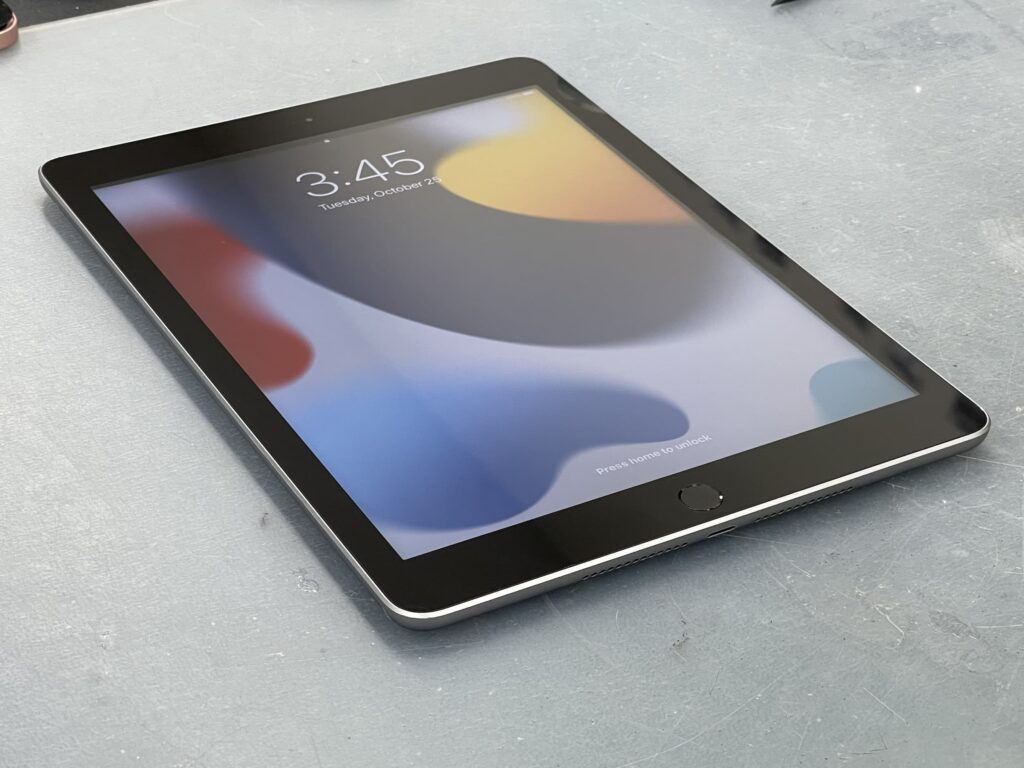 iPad A2270 FAQ
How much does it cost to replace the glass in an A2270 iPad?
The cost to replacer the glass in an A2270 iPad is $160 + tax.
How long does it take to repair a cracked iPad screen?
It takes a few hours for us to repair your cracked iPad screen. We keep all the parts we need in stock to help provide the quickest turnaround possible on your repair.
Can broken glass be fixed on iPad?
Broken glass on an iPad needs to be replaced in order to repair the screen. You are not able to fix the broken glass but rather have to replace the glass.
Is it worth replacing glass on iPad?
It is usually worth replacing broken glass on an iPad. The usefulness of the iPad and the cost of the repair will dictate if a repair is worth the investment. Some iPads have become so outdated they are no longer useful. This is especially true for older iPad models that Apple no longer offers the latest iOS updates to be installed. If the iPad in need of repair has not yet limited your ability to utilize the iPad to its full potential, then a repair is likely worth the cost since upgrading will usually cost a considerable amount more than the average repair price. Finally, it is important to consider the trade-in value of a damaged iPad as well. Some customers find that their best option is to trade their iPad into us for cash or store credit to buy one of our iPads available for sale in-store.
Can I replace iPad glass myself?
Is it OK to use iPad with cracked screen?
If you have cracked glass on your iPad and don't want to have it repaired, you can put tape over the crack to help protect your fingers from being cut by the broken glass. If you plan to continue to use the iPad it is recommended that you get the screen repaired as soon as possible. The biggest risk you face having a cracked screen is that liquid can now easily penetrate the glass and could potentially completely destroy your iPad if it comes in contact with the motherboard.
Should you put a screen protector on a cracked screen?
Yes, you can put a screen protector on a cracked screen and in some cases it will be very beneficial as it will cover the cracks and ideally avoid shattered glass from getting in your fingers or falling onto your lap while using the device. A few things to note about applying a screen protector to an already cracked screen is, for one, it may leave air bubbles in the screen protector where the cracks in the screen are located, this creates air gaps between the screen protector and the screen and may lead to the touch screen not functioning properly. Additionally many users often think that adding a screen protector will help protect the screen from cracking more, however this is generally not true and even with a screen protector installed the cracked screen will only continue to get worse.
Can you put clear tape over a cracked screen?
You can put tape over the crack to help protect your fingers from being cut by the broken glass. We recommend that you get the screen repaired as soon as possible as liquid can now penetrate the glass and could potentially cause a lot of damage.