Recently, we had a customer bring in their (M1) 2020 Macbook Air for repair. They had found us on Google after searching for Mac repair in the Philidelphia area as they were having issues with their device not charging or powering on, with the screen remaining completely blank.
We had them bring the computer in for our free diagnosis and opened up the MacBook Air to see what was causing the trouble. Upon opening the computer, we found that the device had signs of liquid damage. The liquid unfortunately had damaged multiple components on the logic board, making board repair not feasible.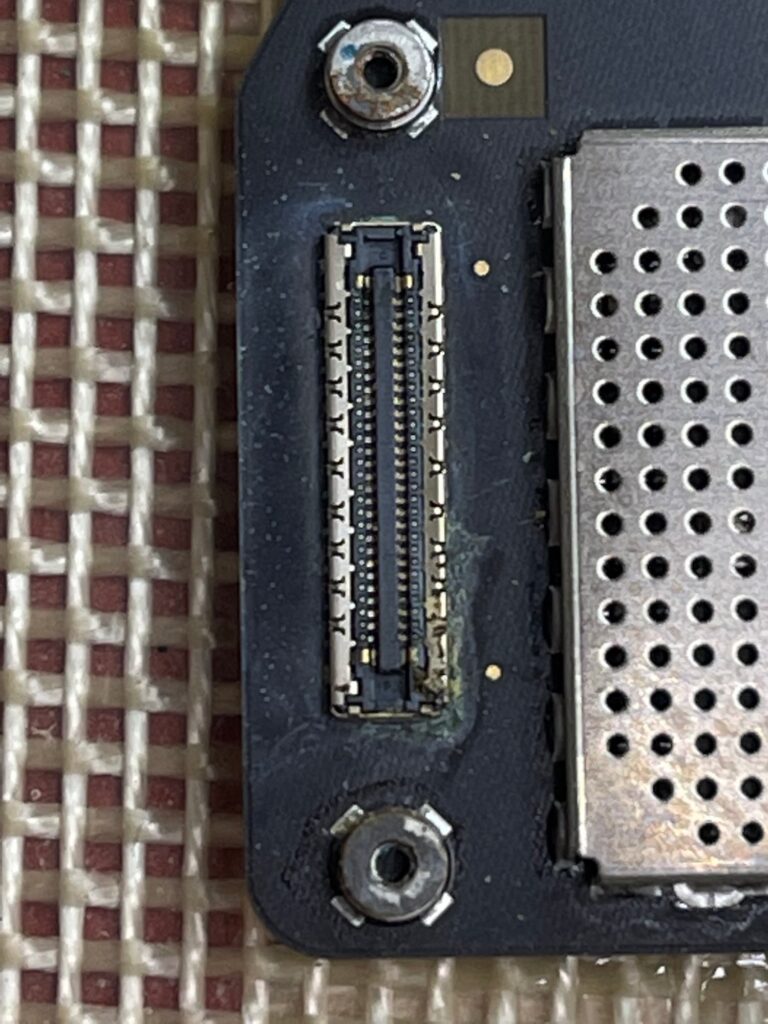 In cases like these, we often have the option to change out the whole logic board instead of just repairing the board. We always hope to be able to repair the board as that saves our client money, but due to the extensive damage, in this case, a board replacement was necessary. Fortunately, the customer had been proactive in backing up their files through iCloud and DropBox, so data recovery wasn't necessary. It's always important to be vigilant about backing up your files. In cases like these, it can make the repair process much easier and smoother.
During the diagnosis process, we followed a few basic steps. First, we pulled the board and removed any components that showed signs of liquid damage. We then inspected the rest of the components for liquid damage and, since none was found, installed a "test" board to ensure that all functions of the device were working properly. After the test was successful, we proceeded with the repair.
For this particular repair, we were able to order a replacement logic board directly from Apple utilizing their new self-service repair option. This helped us maintain the Touch ID function and get the Mac back to full working condition. Overall, the repair went very smoothly and was completed in 3-5 days.
If you're experiencing issues with your Macbook Air or any other device, don't hesitate to bring it in for repair. We're here to help get your device back up and running in no time. We offer our Mac repair services locally as well as Nationwide through our mail-in repair program.