If you own an iPad Pro 11″, you may have experienced a cracked or damaged screen at some point. The pictures below highlight a repair we completed on an iPad Pro with cracked glass. As you can see in the pictures the damage was pretty severe, but all that was needed was a new glass panel and the iPad was as good as new!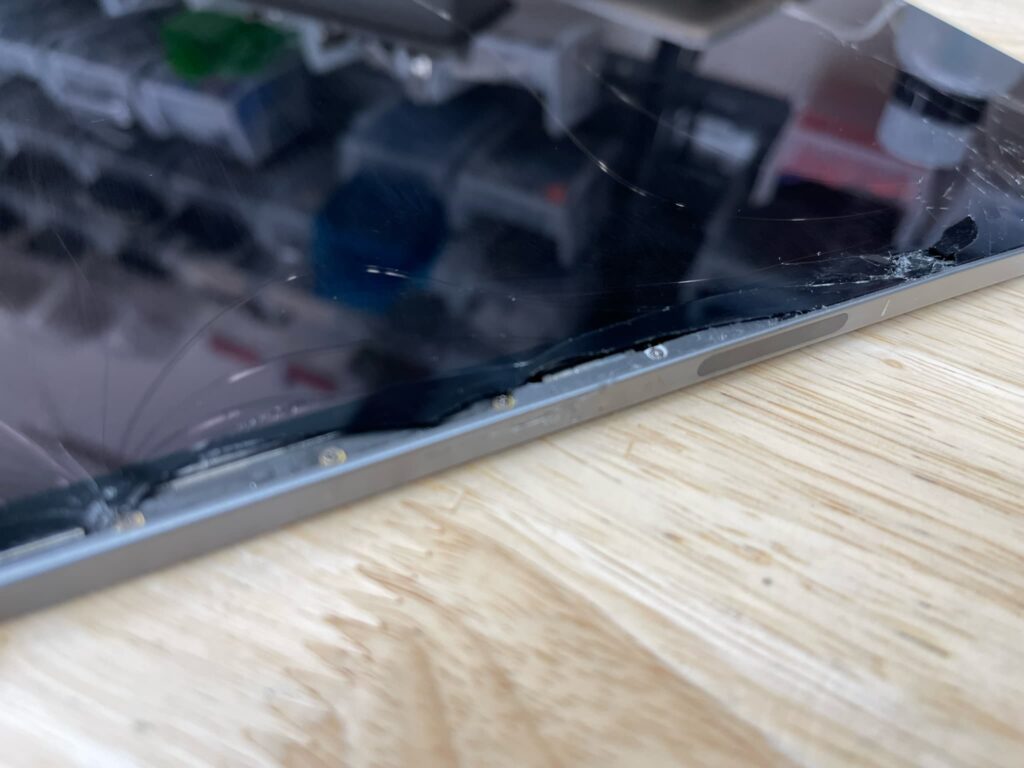 By replacing just the component of the iPad screen that is broken, we are able to save you money off the price Apple quotes for replacing the entire device.
iPad Pro Screen Repair
While it can be frustrating to deal with a broken screen, we are here to help! In this blog post, we'll go over the steps involved in repairing the screen on an iPad Pro 11″, and discuss some of the options available to you.
First, it's important to determine the extent of the damage to your screen. If the screen is cracked but the image is not distorted, you likely just need the cracked glass panel replaced. However, if the screen is completely non-responsive or has distortion-like lines or blotches, the LCD panel and the glass may need to be replaced.
Once you've determined the extent of the damage, you have a few options for repairing or replacing the screen on your iPad Pro 11″. Here are a few of the most common options:
DIY repair: If you're handy and have some experience with electronics repair, you may be able to repair the screen on your iPad Pro 11″ yourself. There are plenty of online resources and tutorials available that can help you through the process. Just be aware that repairing the screen on your own can be risky, and if you make a mistake, it could end up costing you more in the long run. If you haven't replaced electronic devices before, I don't recommend starting on an iPad screen repair as they are more difficult than other device repairs.
Take it to an expert like us: If you don't feel comfortable repairing the screen yourself, you can take your iPad Pro 11″ to our shop without an appointment and we can provide the repair service! Our technicians are trained to handle the difficult repair process, and we keep high-quality replacement parts on hand. While this option might be more expensive than repairing the screen yourself, it offers the peace of mind of having a professional handle the repair.
Send it to us: If you are not nearby our Philly shop, you can send your iPad Pro 11″ to us utilizing our iPad mail-in repair service. We repair your iPad and then ship it back to you after the repair.
Regardless of which option you choose, it's important to have the screen on your iPad Pro 11″ repaired as soon as possible to avoid further damage to the device. Sometimes the damage is such that there is not any further damage caused over time, while other times the damage causes pieces of broken glass to come into contact with other fragile components, causing additional damage.