Welcome to our Nintendo Switch repair services page. As gamers ourselves, we understand the importance of keeping your console in working order. That's why we offer fast and affordable repair services to get you back in the game as soon as possible.
Repair Services Offered
Free Diagnostics
Not sure what's wrong with your console? Let us take a look and diagnose the issue for you at no cost.
Screen replacements
Not sure what's wrong with your console? Let us take a look and diagnose the issue for you at no cost.
Battery replacements
Battery replacements: If your Switch is no longer holding a charge, we can replace the battery to give you longer play times. We also offer Joy-Con battery replacements for longer play times on the go.
Charging port repairs
If your Switch won't charge or the charging port is damaged, we can repair or replace it to get your console up and running again.
Joy-Con repairs
If your Joy-Con controllers are not working as they should, we can diagnose and repair the issue to make sure they're working perfectly.
---
Our Process
3) Repair Started
Our expert technicians will diagnose the issue and repair your console with quality replacement parts.
4) Repair Complete
We'll thoroughly test your console to make sure it's working properly before returning it to you.
Why Choose Us
Our complimentary no strings attached diagnostics turnaround is 2-3 business days. No need to pay if your console can't be repaired or if it's too much.
Our experienced technicians use only high-quality replacement parts to ensure your console is fixed correctly.
Our 1 year warranty covers the parts and labor of the repair you have done with us.
Our pricing is competitive and affordable.
We pride ourselves on excellent customer service, with a focus on keeping you informed throughout the repair process.
Pricing
Screen replacements: $129.99
Battery replacements: $59.99
Charging port repairs: $110
Joy-Con repairs: $varies
Additional fees may apply for shipping, rush repairs, or other special circumstances.
Warranty and Guarantee
We offer a 1-year warranty on all our console repairs.
A recent repair
If you're an avid gamer, you know how frustrating it can be when your favorite device breaks down. That's exactly what happened to one of our customers who reached out to us through Instagram with a damaged Nintendo Switch LCD. Here's how we fixed the issue and got the device back up and running in just two days.
The Diagnosis
The customer's Nintendo Switch had a distorted screen, showing colored lines instead of the normal image. Our team quickly diagnosed the problem: a clear impact point had caused the LCD to crack and break. We recommended a replacement LCD and quoted a turnaround time of 2-3 days.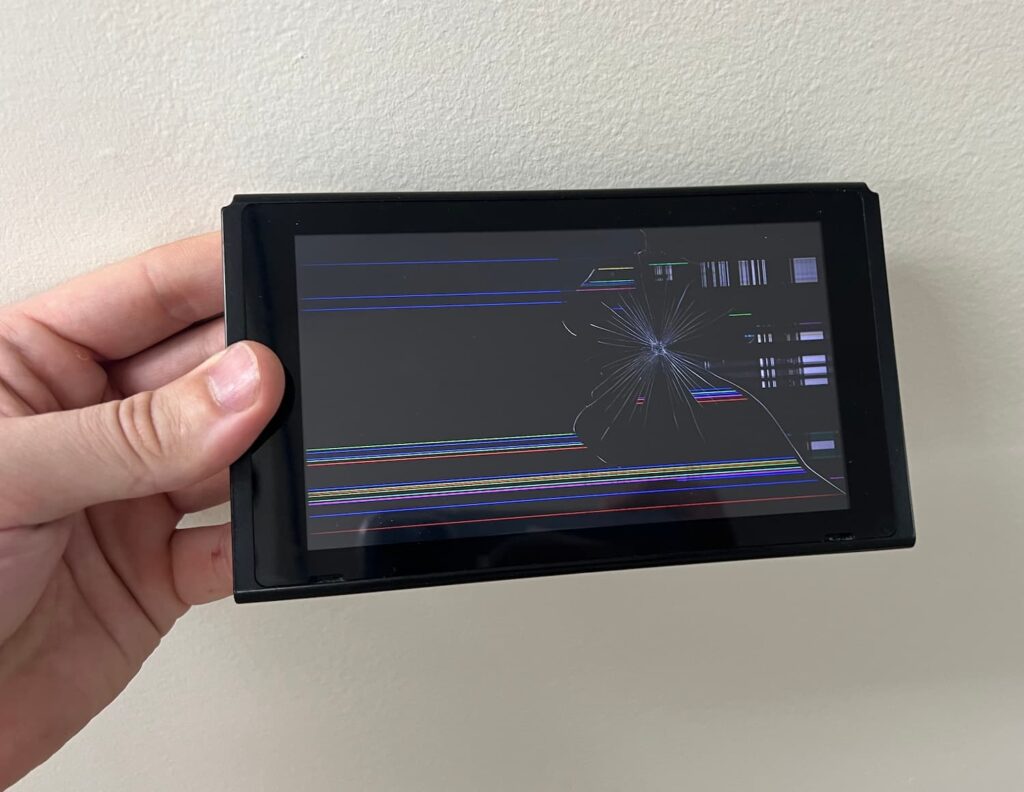 The Repair
We got to work, disassembling the device and heating the display to separate the LCD from the digitizer. We used an OEM LCD to replace the damaged one, reassembled the device, and ran a series of tests to ensure everything was working correctly.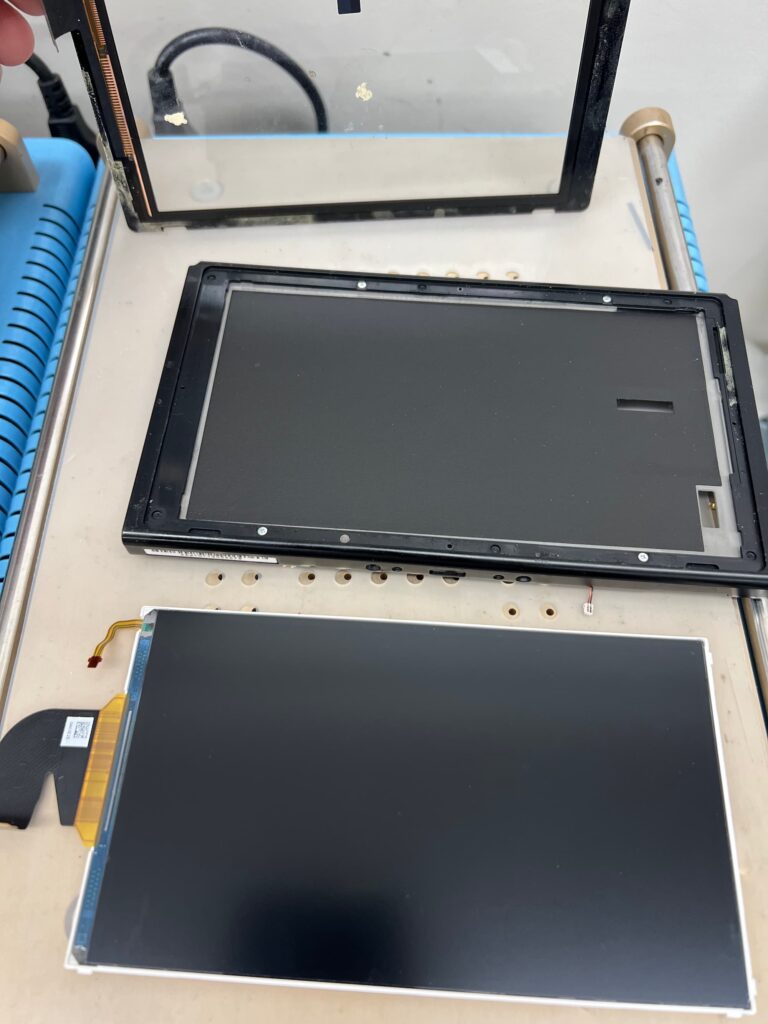 The Outcome
Thanks to our quick work and use of quality parts, the Nintendo Switch was back to a like-new state in just two days.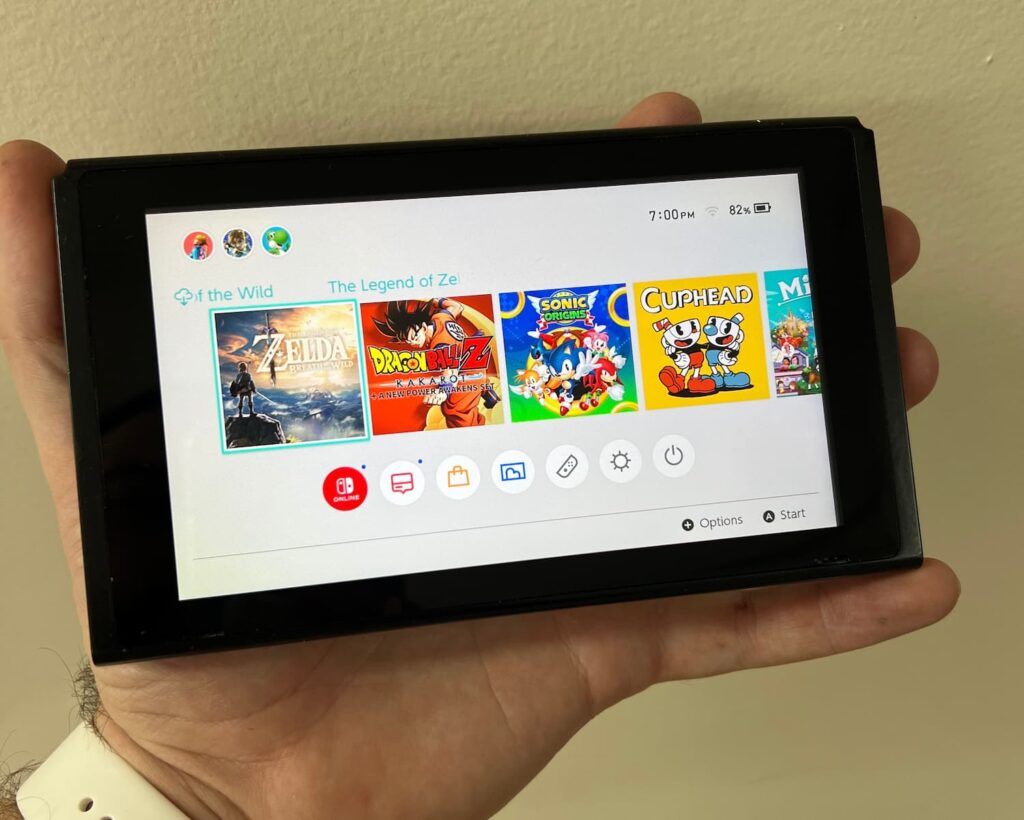 Repairing a damaged Nintendo Switch LCD is a delicate process that requires the right tools, quality parts, and skilled technicians. We're proud to have been able to help this customer get their device back in working order in record time. If you're experiencing any issues with your device, don't hesitate to reach out to us. We're always here to help.
Frequently Asked Questions
How long does a typical repair take?
It depends on the specific repair needed, but most repairs take 2-3 business days to complete.
Do you offer a warranty on your repairs?
Yes, we offer a 1-year warranty on all our console repairs.
Can I drop off my Switch for repair without an appointment?
While appointments are preferred and recommended for game consoles, we do accept walk-ins. However, please be aware that we may not be able to start work on the device right away.
Will my saved data be deleted during the repair process?
We make every effort to preserve your saved data, but we can't guarantee it in every circumstance. It's always a good idea to back up your data before bringing your console in for repair.
Do you use genuine Nintendo parts for repairs?
Yes, we use only genuine Nintendo parts or high-quality third-party parts for repairs.
How much does a typical repair cost?
The cost of a repair depends on the specific issue and the parts needed. We offer free diagnostics and will provide you with a quote before starting any repair.
Do you offer mail-in repair services?
We do offer mail-in repair services! Just fill out our mail-in form to start the process.
My Switch won't turn on at all. Can you repair it?
In most cases, yes. We can diagnose the issue and repair or replace any faulty parts to get your Switch up and running again.